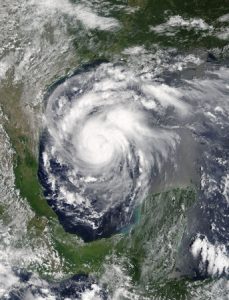 More than six months after Hurricane Harvey dropped enough rain on Houston to make the Earth's crust sink roughly two centimeters, city officials are passing new construction rules designed to mitigate damage from catastrophic flooding events in the future.
On Wednesday April 4, the Houston City Council approved regulations which update the requirements for structures built in the city's flood plains.
Under the terms of the new regulations, new structures built in Houston's 100-year and 500-year flood plains must be constructed 2 feet above the ground, or above the projected water level in a 500-year flood (a weather event where 17-19 inches of rain falls in a 24-hour period). These rules apply specifically to the flood plains in Houston, but Harris County recently approved similar regulations in December 2017.
Some home builders in the area expressed opposition to the City Council's new rules, citing concerns that they would cause housing prices in Houston to increase. But in light of the extensive damage that was left in Hurricane Harvey's wake, city officials felt compelled to approve the updated building regulations.
There's still plenty of work to be done, but many Houston residents are optimistic that the city will be back and better than ever once the hurricane recovery effort is complete. Hopefully, with the help of these new building regulations, Houston will be well-equipped to resist damage from future weather events as well.