The city of Houston is growing at a rapid pace, and construction companies in the area aren't having any trouble when it comes to finding clients who need to have work done. But what they are having trouble with is finding qualified candidates to fill open positions at their companies. They are plenty of people who are willing to work in the construction industry, but unfortunately, too few of them have the formal training it takes to tackle complex jobs. This can create safety and quality issues if companies decide to hire people who are inexperienced or untrained.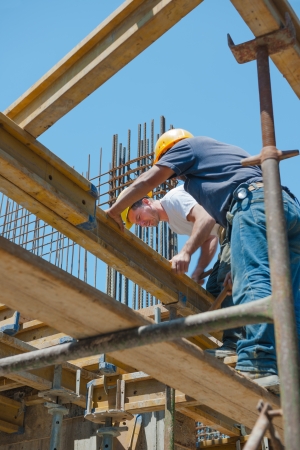 According to the Houston Chronicle, a Houston organization called Construction Career Collaborative, or C3, is trying to fix this problem. Since 2009, C3 has worked directly with many contractors to provide their employees with the skills they need to work construction. They have also worked closely with local community colleges to try and attract more people to the industry. There are many vocational schools in the area that have scaled back on the construction courses they offer, so C3 is doing very important work by educating students about the possibility of taking on a construction job and then showing them the skills they'll need to thrive. It's given many young people hope in their futures and provided contractors with trained employees who know what they're doing.
The hope is that contractors will continue to push for their employees to receive the workforce training they need. A 2014 study conducted by the Construction Industry Institute at the University of Texas discovered that if just 1 percent of the costs associated with construction projects were invested into training, the productivity on job sites would rise by more than 10 percent. Additionally, injuries would fall by more than 25 percent, and the amount of work that would need to be redone on construction sites would also fall by almost 25 percent as well. Bottom line: Construction training would benefit everyone, so it should be mandated by more contractors and provided by more organizations like C3.
Ritter Forest Products is a company that prides itself on providing safer work environments for those who work in the construction industry. We offer a wide range of crane mats, pipeline skids and more that are designed to make work sites safer. Contact us to learn more about any of the products and services we offer today.