The Keystone XL oil pipeline project was recently granted final approval by the U.S. State Department. This project has been sidelined over environmental disputes and debates for the past few years, but now that it has secured approval and will be moving forward, it means an approaching construction boom for pipeline contractors and workers.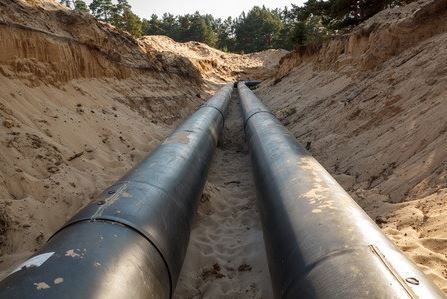 Once complete, the Keystone XL pipeline will transport crude oil from Alberta, Canada to Steele City, Nebraska where it will connect with other Keystone pipelines already in place. The pipeline, which will span nearly 1,200 miles when complete, will create many jobs during the construction phase.
The State Department estimates that the pipeline project will create 3,900 construction jobs if completed in one year, or 1,950 construction jobs if completed in two years, according to CNN. More than 16,000 additional support jobs are likely to be created due to this pipeline project, according to State Department estimates.
While some final steps and obstacles remain, including final approval from Nebraska authorities and pending litigation from some Nebraskans, Keystone XL seems to be moving forward, which is great news for construction.
At Ritter Forest Products, we provide high-quality timbers, crane mats and other materials for pipeline contractors. For instance, our pipeline skids and  custom-cut hardwood timbers are frequently used during the construction or maintenance of pipelines and other utility projects. Hardwood crane mats are another indispensable tool for pipeline construction, providing a portable, solid foundation for heavy equipment to reduce ground bearing pressure and prevent damage to infrastructure that is below the surface. Our hardwood mats are offered in sizes from 12 feet up to 30 feet, with custom sizes also available. Crane mats are available for sale or rent and can serve as construction platforms, temporary roads and much more on the construction site.
No matter what kind of hardwood mats or timbers you need for your role in pipeline construction, Ritter Forest Products has you covered. With five locations and rapid delivery available across the nation, our level of commitment and service is unmatched in the industry. When you need crane mats or pipeline skids – and fast – we are your source for quick, reliable service. Contact Ritter Forest Products today by calling 800-426-9570 or request a quote online now to find out how we can help with your pipeline construction needs.