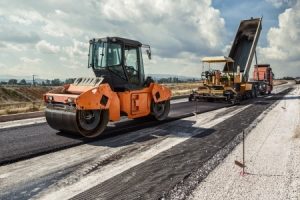 The Louisiana Department of Transportation and Development (DOTD) has invested heavily in the state's highway infrastructure in recent years, and now it will receive some financial assistance for further improvements from Washington. After exhausting its annual allotment of federal funding toward highway construction projects, the DOTD is slated to receive an additional $80 million in unused federal funding that is being redistributed from other states.
"This $80 million in federal highway funds will assist the DOTD with crucial infrastructure projects along many of the highly traveled corridors throughout the state that are in need of repairs," said DOTD Secretary Shawn Wilson in a recent interview.
Although this is the 18th year in a row Louisiana has received redistributed federal highway funding, Wilson also warned that this could be the last year the state receives additional help from the federal government for a while. This is due to an anticipated lack of matching state funds in the 2018-2019 fiscal year.
The $80 million windfall is expected to contribute to a number of major highway projects throughout Louisiana.
These include improvements to six railroad crossings; resurfacing efforts on portions of Interstates 12 and 20; and the addition of new transit amenities in Shreveport. According to Governor John Bel Edwards, this additional funding will help the DOTD to address "some of the most critical infrastructure projects throughout the state."
At Ritter Forest Products, we've been helping transportation companies tackle major infrastructure projects on challenging terrain for more than 20 years. To learn more about the crane mats, skids and timbers we offer, feel free to give us a call at our location nearest you today!