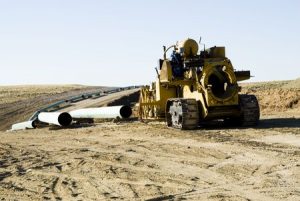 Construction crews recently completed work on the first phase of a natural gas liquid (NGL) pipeline that will connect points of origin in the Midland and Delaware Basins with a destination in Corpus Christi on the Gulf Coast. Once all three phases of construction are complete, the pipeline will have an estimated capacity of 350,000 barrels per day.
The pipeline's second phase is expected to be in service by June, and the final phase is slated for completion in the second half of 2019.
EPIC Y Grade Pipeline LP—the company in charge of the pipeline's construction—will also build a fractionation complex near the pipeline's southern terminus on the Gulf Coast to separate the gas into individual products before they're sold to customers. Once it's up and running, the facility will be capable of processing about 100,000 barrels of natural gas per day.
"By providing producers with new options for takeaway and downstream players with an alternative source of feedstocks, the NGL Pipeline is the first of many projects EPIC is developing to drive growth throughout Texas and New Mexico," said a company spokesperson in a press release.
EPIC also plans to build a crude oil pipeline which will run alongside its NGL pipeline, carrying nearly 600,000 barrels of oil to Corpus Christi per day. This pipeline is expected to be operational in the second half of 2019 as well. Together, these two 700-mile pipelines will help the Lone Star State maintain its status as one of the nation's foremost energy producers.