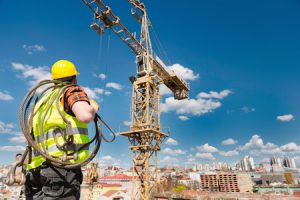 In 2010, the Occupational Safety and Health Administration (OSHA) instituted a new rule which requires crane and derrick operators to be certified for both the type of crane used and its lifting capacity. Since then, a number of industry stakeholders have raised concerns that the language used in the rule does not necessarily ensure certified crane operators have the skills to safely operate their equipment. Furthermore, OSHA was notified that two of the four accredited testing services were only issuing certifications for the "type" of crane, instead of the "type and lifting capacity."
Now, in an effort to make sure all crane operators are sufficiently qualified to operate their equipment, OSHA has issued a notice of proposed rulemaking (NPRM) which would make a few notable changes to the current rules governing crane operator certification.
First, the new rules would "expand the type of certification programs for crane operators" and eliminate the capacity requirement for certification. The proposed change would also reinstate a rule which "requires employers to evaluate the operator's judgement." This change would effectively make crane operator certification more similar to a driver's learner permit, which is subject to the final evaluation of an employer.
The original comment period deadline for the proposed rule change was June 20, but OSHA has since extended that period until July 5. This long comment period is intended to give industry stakeholders ample time to weigh in on the proposed rules and offer feedback to OSHA officials. OSHA will make its final decision following the new deadline on July 5.