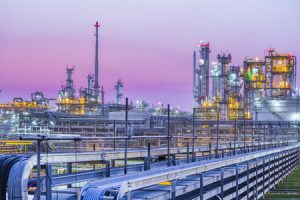 Shell Chemicals has recently advanced plans for a major plant expansion in Geismar, Louisiana, according to Louisiana Economic Development. The $1.2 billion expansion at one of the company's existing manufacturing facilities would add a monoethylene glycol plant to the site. Shell could decide to approve construction as early as next year.
Louisiana Economic Development and Shell will finish negotiating an incentive package for the proposed expansion prior to making a final investment decision. Under Louisiana's Industrial Tax Exemption Program, the plan has already received approval for property tax abatement.
The proposed expansion is the most recent of Shell's investments in the state. The Geismar plant has been operating since 1967, and currently occupies 841 acres of land. Late last year, Shell invested $717 million to open an alpha olefins unit—the company's fourth—at the site.
In addition, Shell signed a project framework agreement in March with Energy Transfer, a developer. The agreement is a step toward building an LNG export terminal next to Energy Transfer's existing regasification and import facilities in Lake Charles, Louisiana. According to industry experts, that project will cost between $12 billion and $16 billion.
Several other firms have also made significant investment in Louisiana recently as well. In February, Venture Global LNG Inc. received approval from the U.S. Federal Energy Regulatory Commission to construct a $5 billion liquefied natural gas export terminal in Calcasieu Pass, Louisiana. This facility is expected to begin operation in 2022.
Ritter Forest Products is a leading provider of crane mat rentals, laminated mat rentals, outrigger pads and other products that are critical to the development of the oil and energy sector in our area. To learn more, feel free to give us a call at our toll-free number today!